WE LIVE AND BREATHE TREES
The aim of Grizzly tree experts is to build a relationship with you, get to know the trees on your property, and help you understand the best way to manage them, to keep them healthy, make sure they are safe and looking great. We provide a whole range of tree services to be able to provide you with options, and we aim to share our knowledge and give our advice to help you make the right decision for your trees.
Grizzly tree experts work with residential clients, property management companies, commercial and municipal clients.
Grizzly tree experts is owned and operated by Dan Holliday who has been an arborist for 19 years, working in the U.K, Australia & Canada.
Dan has a national diploma in Arboriculture which he gained in the U.K & is also an ISA certified Arborist (PN7402-A), the I.S.A (International Society of Arboriculture) is the largest Arboriculture organization in the world and aims to keep a high standard of tree care across our industry. Dan was awarded the 2018 'Treeworker of the year award' by the Pacific northwest chapter of the I.S.A. which was voted on by many other industry professionals, and is a huge accolade that Dan is extremely proud of.
Dan also holds the I.S.A Tree Risk Assesment Qualification (TRAQ), meaning he is qualified to assess trees and look for any risks they may pose.
Dan is extremely passionate about trees, and the art of professional tree climbing that he runs a website aimed at professional arborists ( ClimbingArborist.com ) as a free resource to learning new climbing and rigging techniques, as well as lots of industry information to help keep up to date.
In Dan's spare time he competes in local/regional tree climbing competitions, and in 2016 won the B.C tree climbing championships hosted in Kamloops.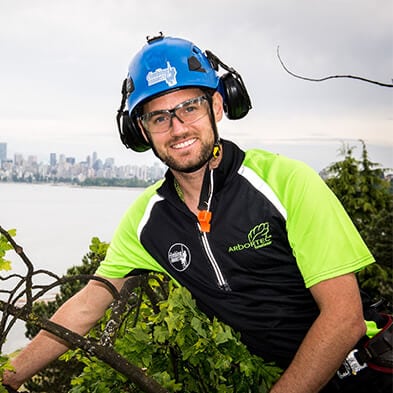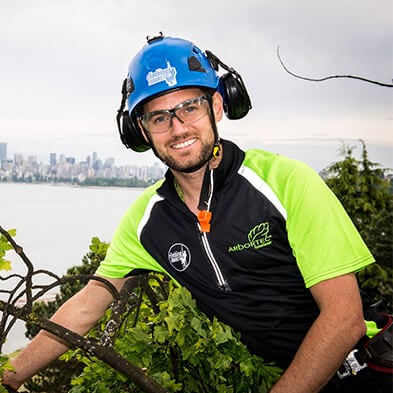 Dan pruning a large English Oak tree with an amazing view of downtown Vancouver in the background...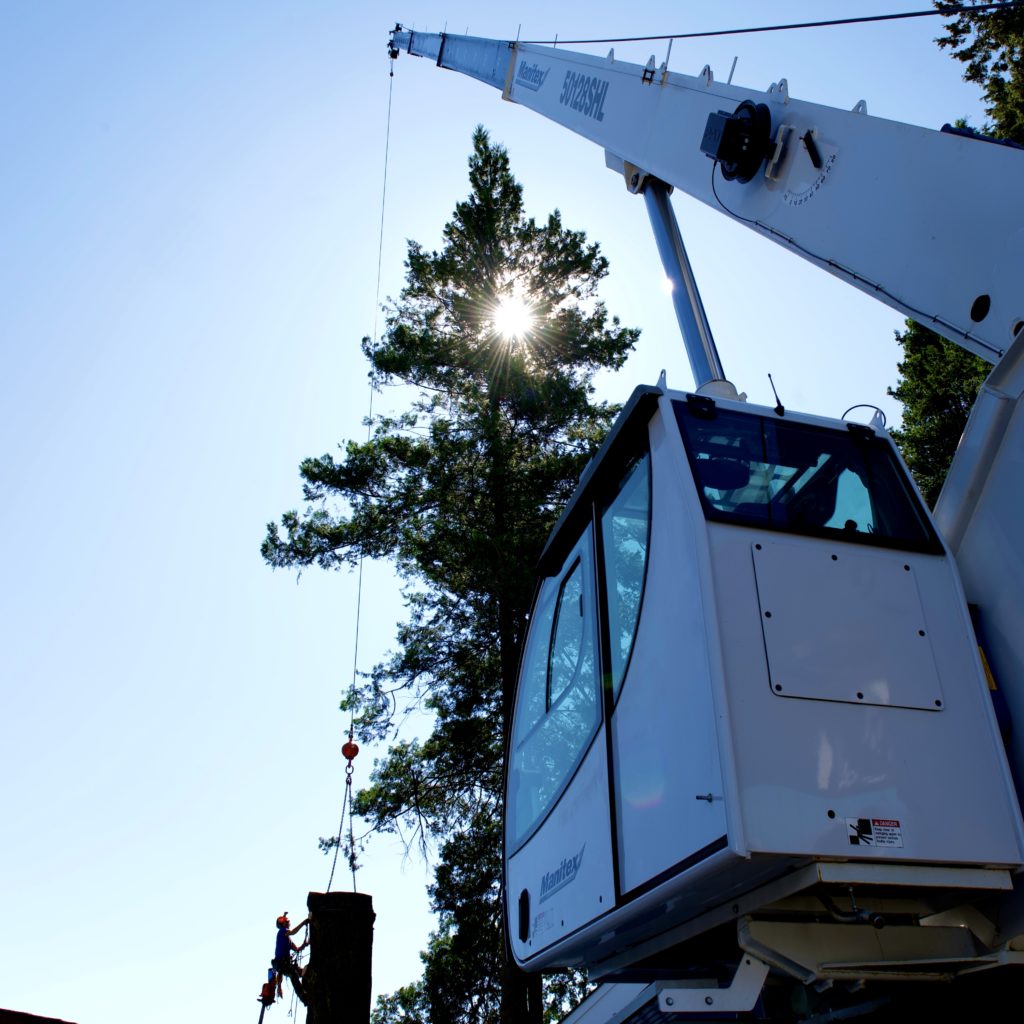 Dan removing a huge Western Hemlock tree in New Westminster, B.C.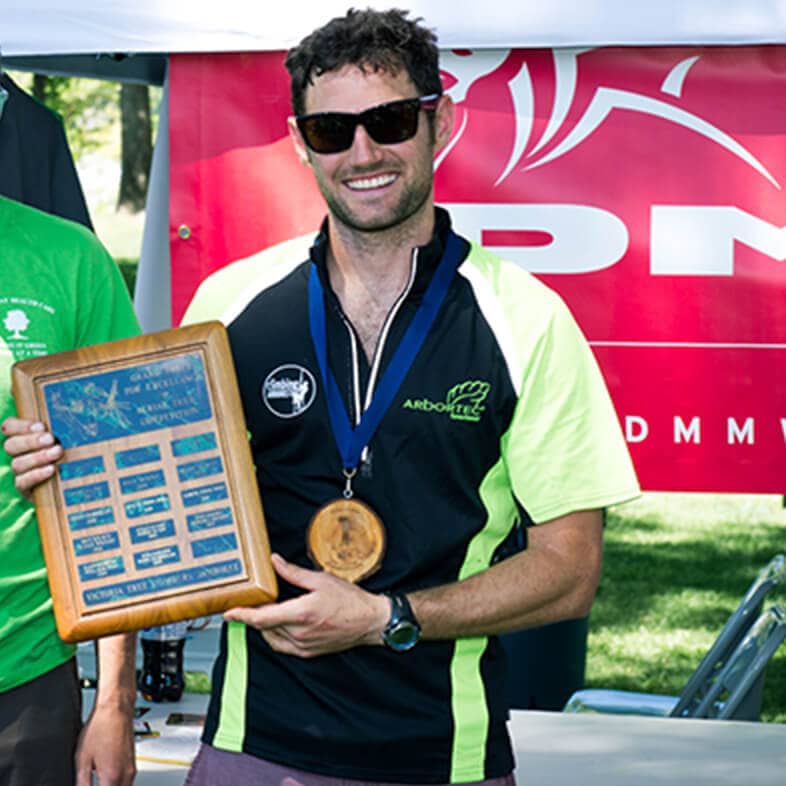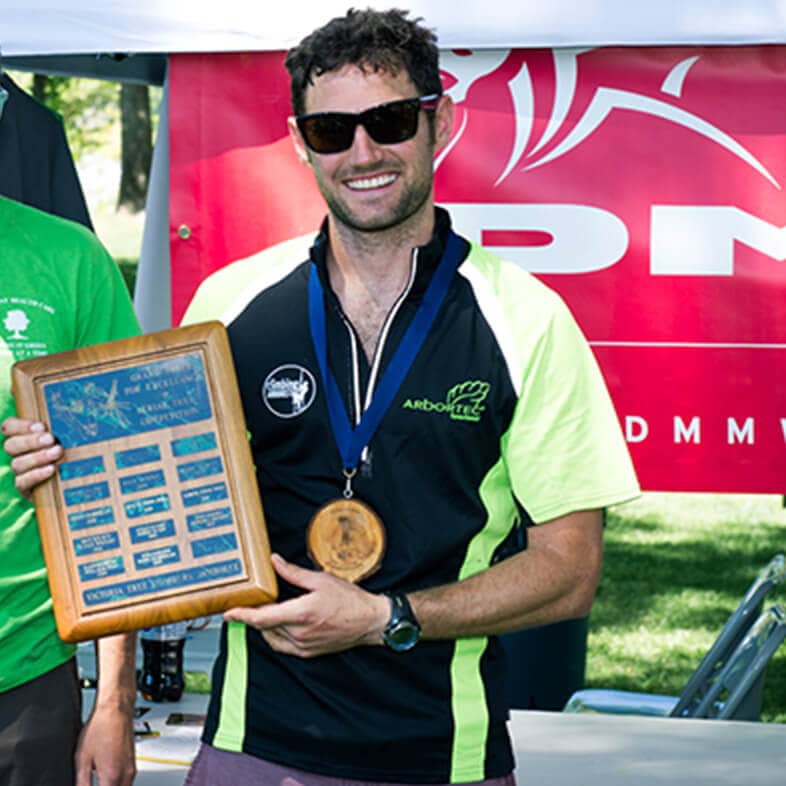 A picture of a very happy Dan, newly crowned B.C tree climbing Champion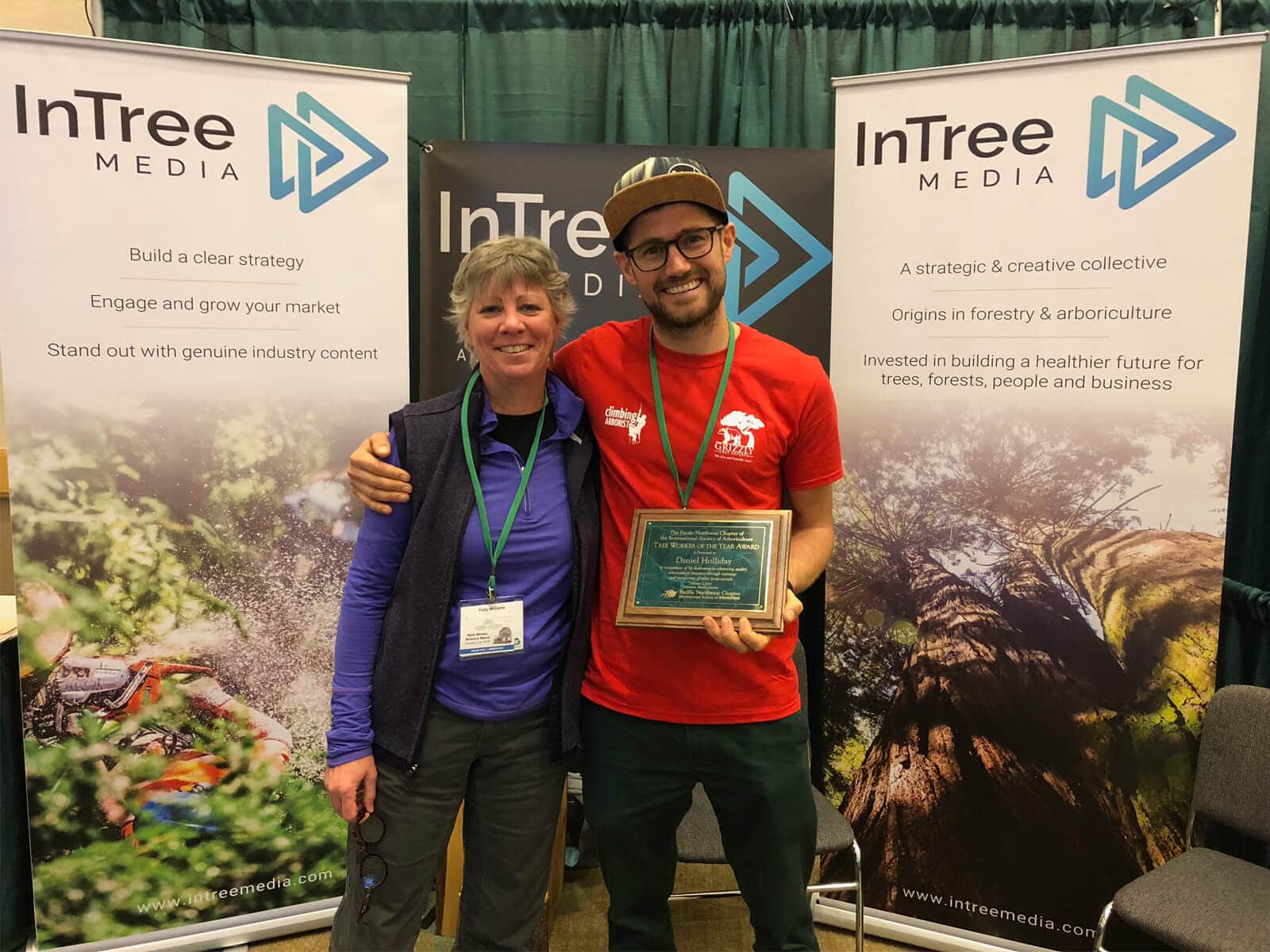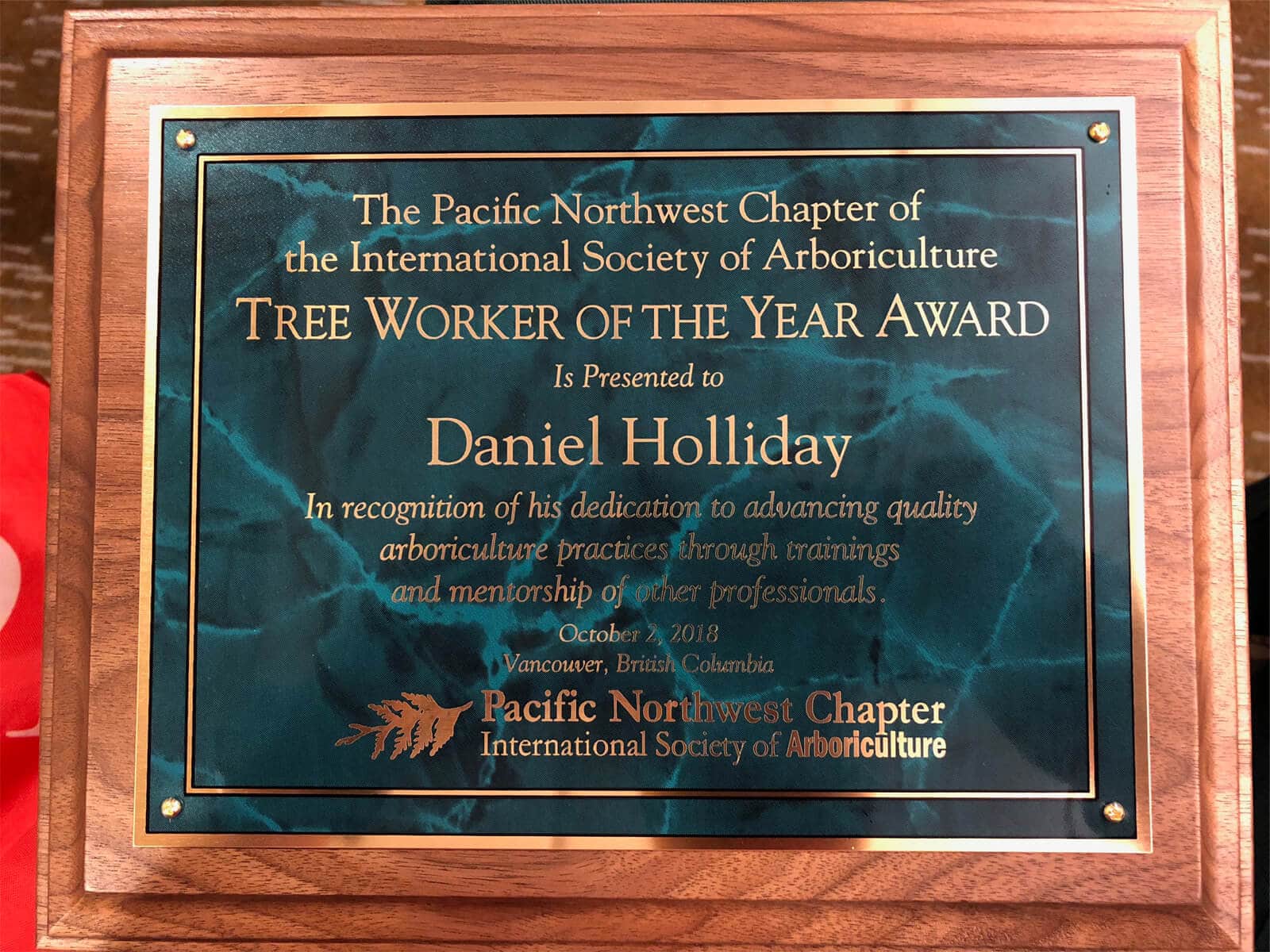 In October of 2018, Dan was awarded 'Treeworker of the year' by the Pacific northwest chapter of the ISA. The was a very proud moment and a huge accolade as this award was voted for by many of Dan's peers within the industry.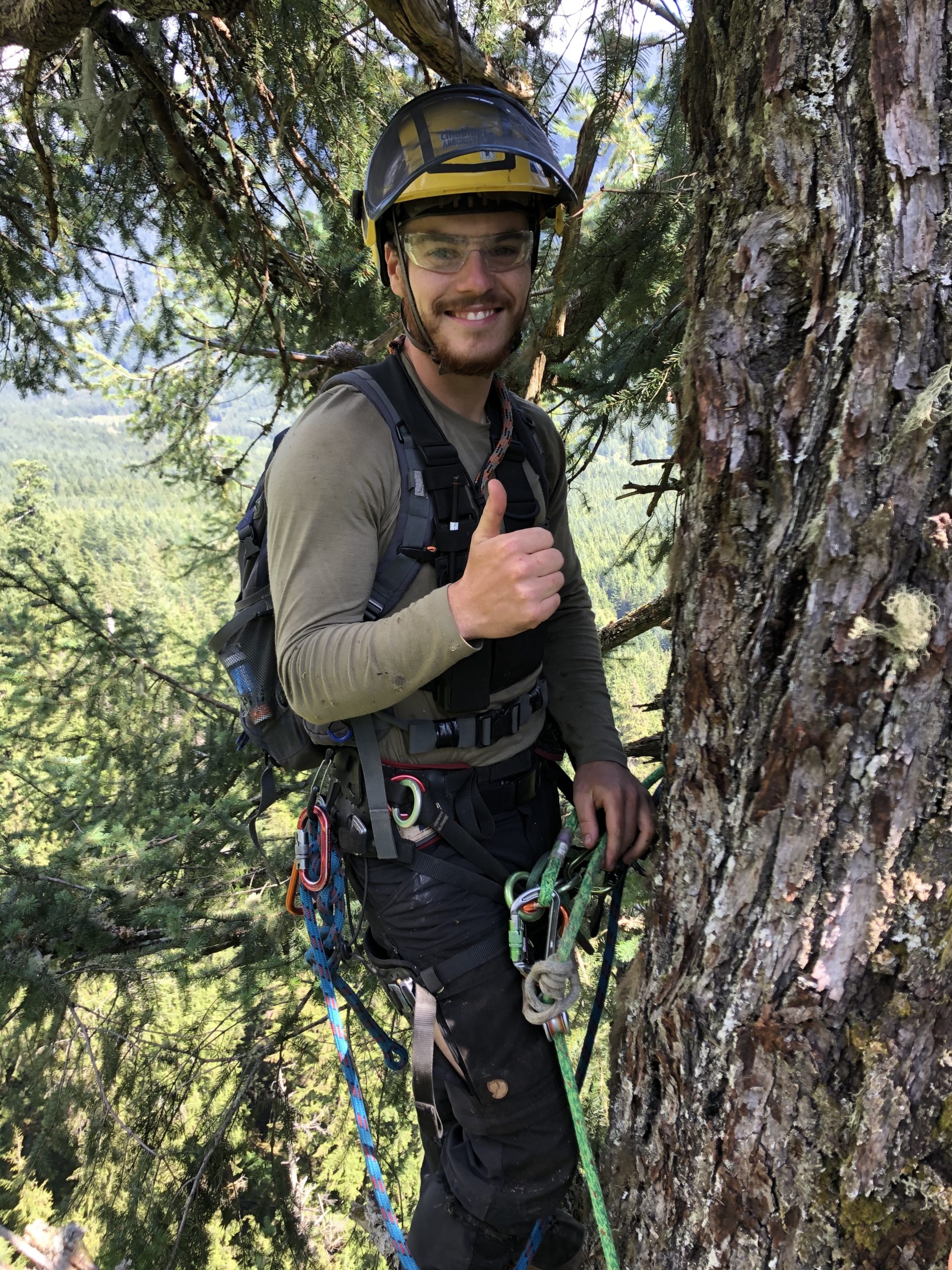 Conor with that great big, happy grin of his.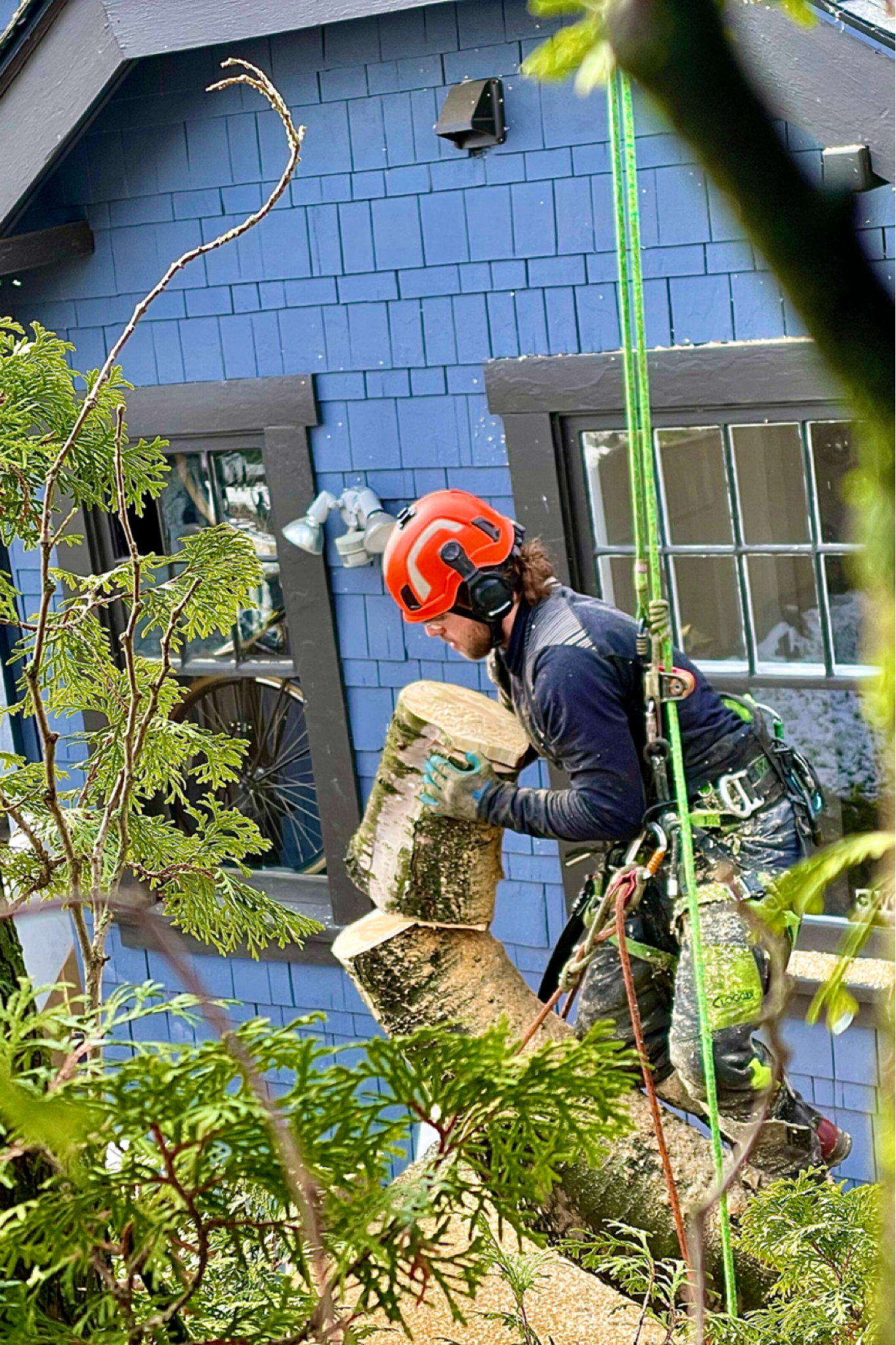 Tom removing a hazardous Cherry tree in East Vancouver, B.C.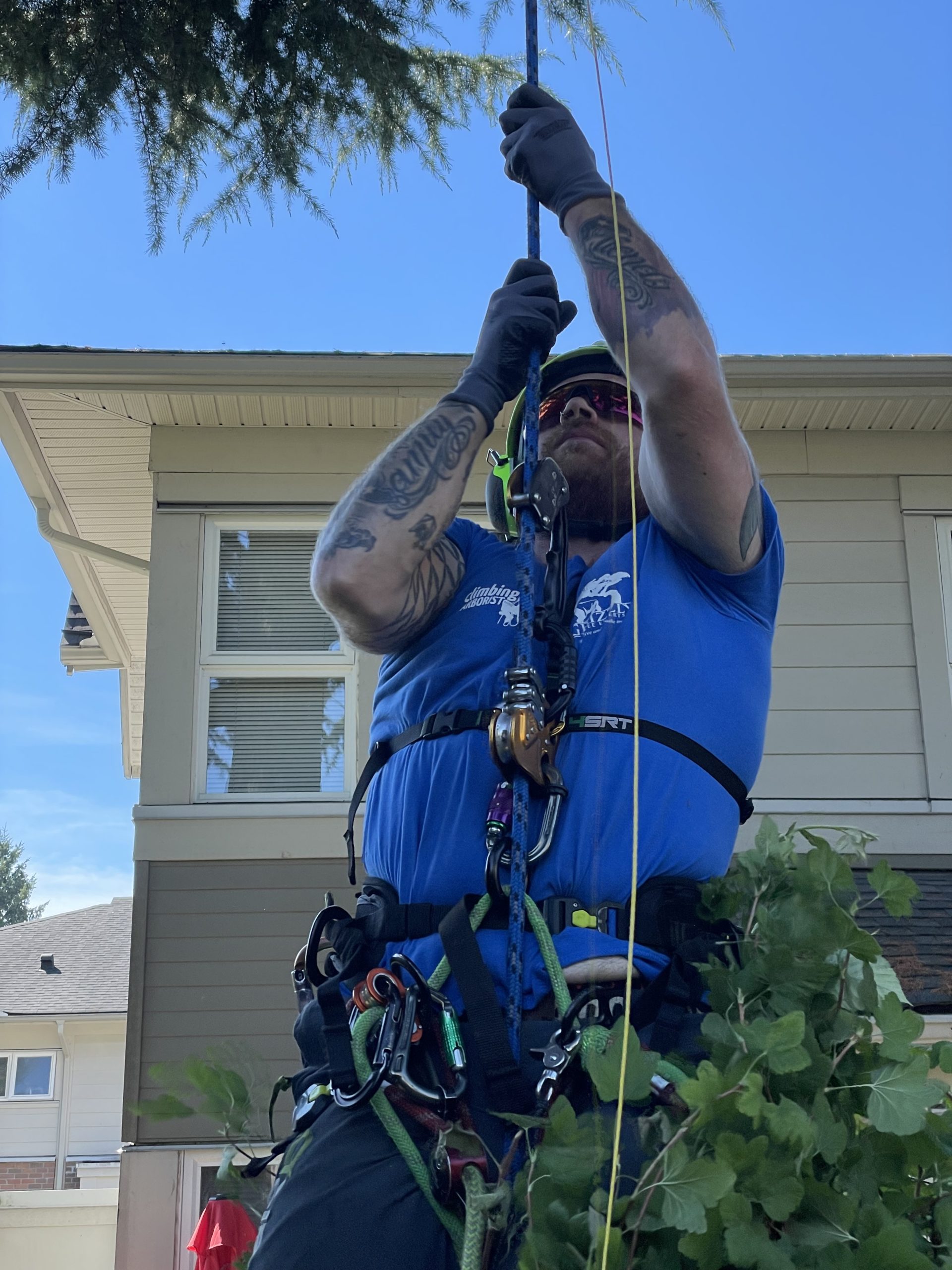 Kev ascending into a large Deodar Cedar tree in South Vancouver, B.C.