Milling trees into breathtaking wooden slabs
Here at Grizzly tree experts we absolutely love the grain, the texture, the look and feel of wood and believe it makes the most beautiful furniture.
There are various reasons we remove trees, whenever removal of the tree is the only option we always try to salvage as much wood as possible, and we give it a new lease of life by milling up the trunk of the tree into beautiful slabs of wood that can be used for many applications within a home, bar, restaurant, coffee shop, office, garden and so much more....
We create slabs in many different sizes and these amazing pieces of wood can be turned into many different pieces of furniture including breathtaking coffee tables & dining tables, counter tops, bar tops, vanity tops, side tables, shelving, serving trays and much more with a bit of imagination.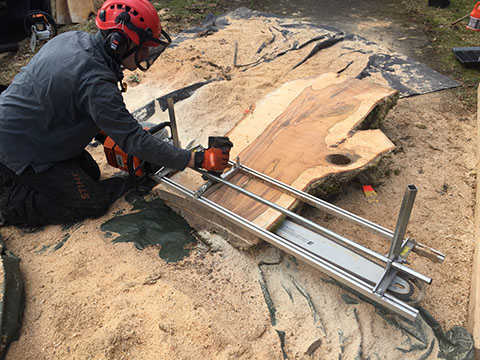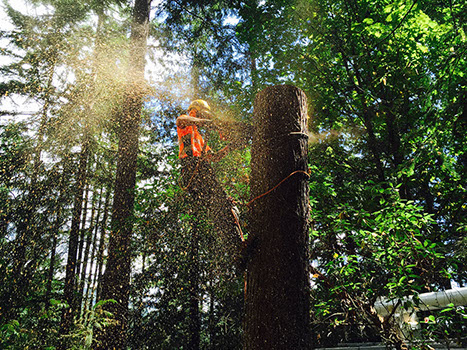 Kiln drying our wood slabs
We have our own wood kiln to dry out the slabs that we mill up, what this means is that instead of air drying the lumber for anywhere from 2-3 years, in our temperature and humidity controlled kiln we can speed up the drying process so the wood can be used for indoor furniture without the risk of movement and cracking within 6-8 weeks.
If you have some nice slabs of wood that you would like drying and you are located in the lower mainland, please contact us to get a price.
Choosing or requesting some wood
If you are looking for a beautiful slab to make an incredible piece of furniture then you have come to the right place. Please view our inventory of wooden slabs below to see what we have available or currently drying. Please contact us now to arrange a viewing of our slabs.
If you are looking for a particular size, width or species of wood for a specific project you have please contact us as we may have some trees in the pipeline that may be what you are looking for.
Finally if you have a tree that you would like removing but are looking to keep the wood and turn it into slabs, then you have come to the right place. We can undertake your project from start to finish, so contact us to discuss exactly what you need and we will work with you to give you the best service possible.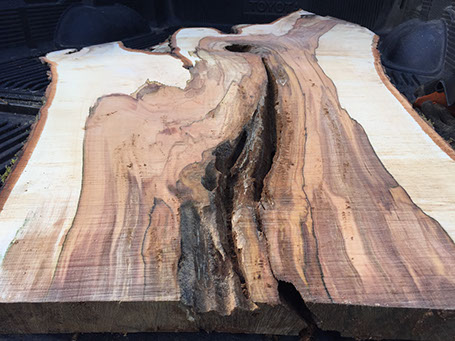 Email us for Current inventory of wood slabs